December 18 2017
Year End Review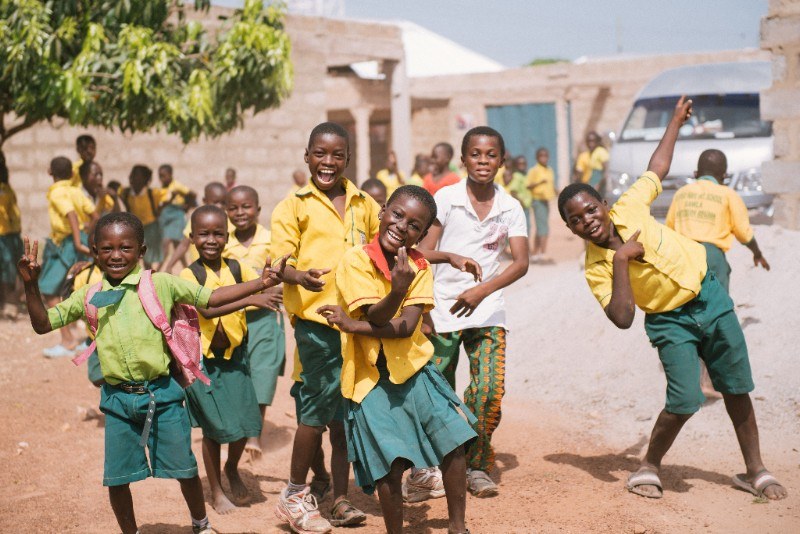 This is truly a season of reflection. It used to be that one year simply flowed into the next, but in recent years I have found myself giving pause more intentionally, observing and taking-to-heart the things that God is accomplishing for His purpose and glory. In my family, my real estate business, and in my faith community, which includes International Assistance Program (IAP), the Lord continues to reveal Himself in amazing ways.
At home, I have seen Kim, empowered by the Spirit as she mothers well our children, Bishop, Tesfa and Asaph, which now includes her new role, as "Ms. Mommy", with our children being halfway through their first year of Semper Fidelis, a classical Christian homeschool cooperative. Our children are like sponges, which compels me to engage more as their father. Holy Spirit has opened my eyes to the amazing potential for Kingdom-impact, as my little ones look to me for purpose and understanding.
The Lord continues to prosper my real estate career as I remain mindful of where He has placed me and for what purpose. None of us are called to be cul-de-sacs of His grace and provision, but rather conduits. As we are faithful in sharing ourselves and resources, He continues to grow our impact. For in sharing these things, we are indeed putting Christ on display.
Christ on display is why IAP exists. So many of you, over the last quarter century, have partnered with Keith Davis and me for this purpose. I am so aware of the lives and businesses that have been positioned to support and fund the initiatives of IAP and we do not take these relationships for granted. In this past year alone, we have witnessed great things within our organization, because of the work and support of many.
I returned just before Thanksgiving from a month in Africa observing firsthand the work that God is accomplishing through IAP within the communities of Sawla, Ghana and in the Gedeo region of Ethiopia. The Sawla View Lodge is now open for business and as it becomes profitable, it will become the predominate engine for sustaining the Sawla Children's Home and other development initiatives of IAP in the region. Phase 2 for the Sawla View Lodge is a key step toward profitability, as this includes the completion of a restaurant and a meeting hall. These two elements will position the Sawla View Lodge as the preeminent destination for weddings, conventions, and business or social gathering in the region. Exciting days are truly ahead for the communities of Sawla - I personally welcome you to join us in our work there!
Mission accomplished in Ethiopia! Letta Microfinance Institution is sustainable thanks to the leadership of Bill Roe and the visionary, financial partnership of so many others. We committed to establishing a financial institution with the Gedeo people and they faithfully stewarded this instrument and grew it into the small-business bank that it is today. Bill, with his wife Colleen and our team, spent a week with the Kale Heywot Church leaders simply sharing meals and celebrating God's goodness to us as a result of relationships that He forged in 2001. These relationships were developed across vast language and cultural barriers, but developed nonetheless for His glory, as He used IAP as an instrument of care and an answer to prayer for the people of southern Ethiopia

Our success in Ethiopia ushers in new focus, as IAP is free to commit more time and attention to our other IAP initiatives. Through your continued prayer and financial support, 2018 will surely be a year of listening, gaining clarity and posturing ourselves for greater Kingdom-impact.
From my family to yours, Merry Christmas and all the best in the New Year!
John D. Leland
Executive Director